Things to Remember When Creating PowerPoint Presentations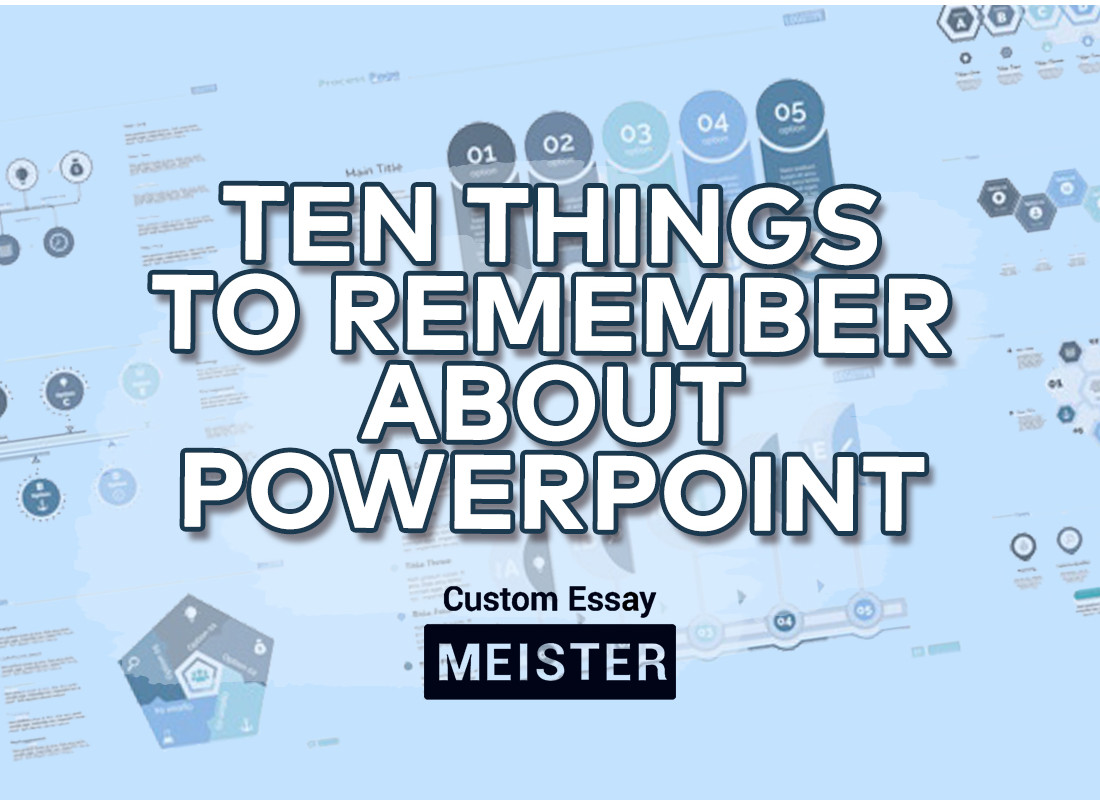 There are only two things that can fail your presentation – one, your visuals look exactly like your essay: words and words on top of more words, and two, you are talking to your audience like a recorded robot, reading whatever that is on your slide and on your notes. At some point, we all might be guilty of committing these atrocities, one or tragically both at the same time leading to your audience not understanding anything that you just said, and believe us, you do not want that. Avoid the boredom in the room and make sure to kill the stage with these ten things that you need to remember when creating and delivering PowerPoint presentations:
Utilize the slide notes.
Sure, a good old little index card on your hands can help you keep track of your discussion, but PowerPoint has a feature which you can use to remind you important details about your report. The slide notes are only visible to you, the presenter. Watch the video below for more tips or let us help you.
Writing assistance for college students
Knowing how to create a PowerPoint presentation is a task unlike any other. While it is similar to other academic papers in its need to be written impeccably, the difference lies in the challenge to write in a concise manner and the forced activation of one's aesthetic sense. The writing part can pass off as easy to some, but designing slide after slide? Not so much. Possession of an acute aesthetic sense is one thing, but the proper application of which in creating a PowerPoint presentation is another. Because of these, only a select number of people can do both without any hitches. Here at CustomEssayMeister, we can do both with such ease. Make no mistake, we are a ghost writing company, but it does not necessarily mean that the scope of our abilities are bound by our name. Our writing help consists of essay help, research paper help, PowerPoint presentation help, and all kinds of academic paper assistance. We're a message away if you have a hard time preparing your write-up and designing your slides, we can help.