General Tips On How To Write An Essay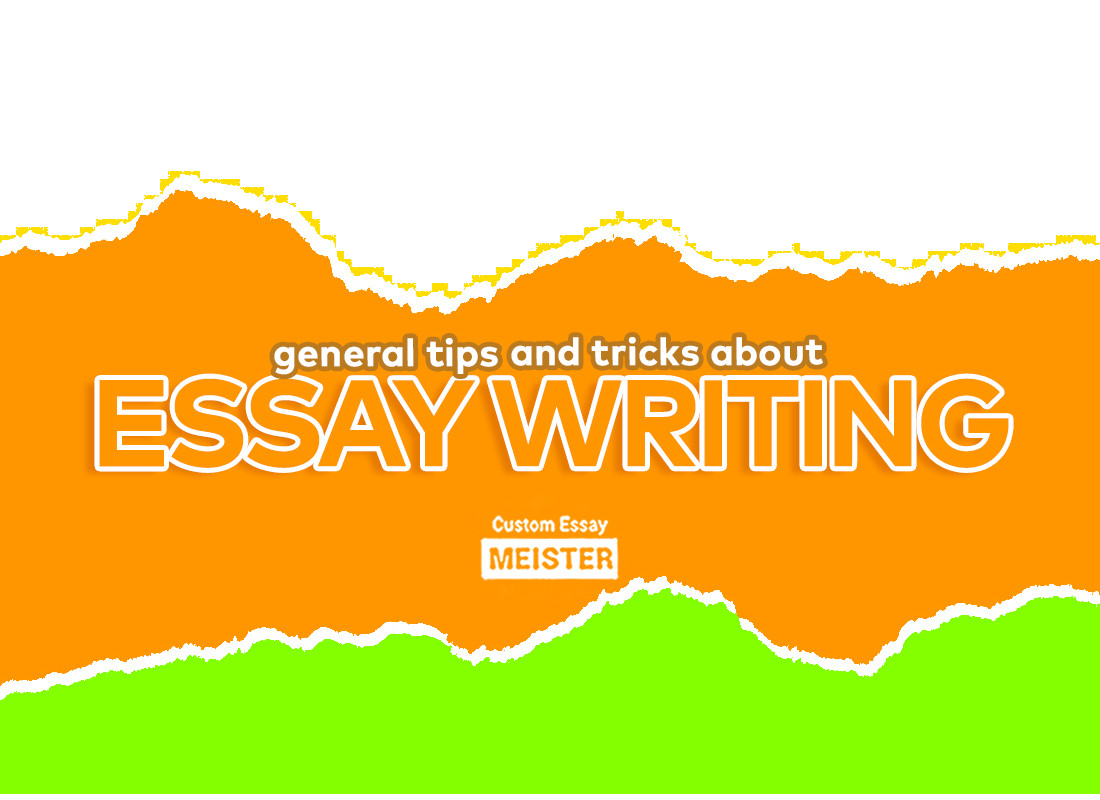 Essays are arguably the most common form of assignment in college, and even in graduate studies, because it allows professors to gauge their students understanding of a topic, yet many students do not know how to write an effective essay. Sometimes, however, students struggle not with understanding the topic, but by constructing a great essay. If you are having difficulties writing essays, you're not alone. Writing an essay can be overwhelming, but a simple formula can make it easier. Here are the steps on how to write an essay.
Research!
A little reading outside of class materials never hurt, and it's an essential part of the research process . A simple Google search—or if you want to take it up a notch, dip into Google Scholar—could give you a broader perspective on your topic. Be careful with unreliable sources and information overload. Take down notes of important ideas, viewpoints, and quotes, but be critical of what you will include. A good amount of information from reliable sources can help you develop your essay, but too much of it or having incorrect information could danger the credibility of your paper. Remember that your research should shed light on what stance you will take and on which direction your paper will go.
Outline your ideas
Once you have a good grasp of your topic, you can start organizing your ideas. Your outline will give you an idea on how to write your essay. This will ensure that your essay stays focused in the right direction. Your outline is the skeleton of your essay, so it should contain the main ideas you will tackle, including your thesis statement. Your outline should follow three main parts: the introduction, where you introduce your topic and your thesis statement ; the main body, where you explore your main arguments; and, the conclusion, where you recap your main points and reiterate your stance.
Write
At this point, writing your essay is basically just filling out the outline you have prepared, and expanding and exploring the ideas you wrote down. This is also the time to utilize the notes you made earlier. Use them to strengthen and support your arguments. Don't worry too much about perfecting your grammar and organization yet. This is your first draft, so let your ideas and creative juices flow. Make sure that you follow the outline you prepared. You can return to your essay later and check its grammar, sentence structure, organization, and coherence. Check also if you were able to meet the requirements of your professor. Don't forget to cite your sources!
Revise and proofread
Take some time away from your writing. If you try to revise or proofread your paper right after writing it, chances are you will still not spot your errors. Asking a friend or your mentor to give feedback on your essay would also be a great idea. A fresh set of eyes will always benefit your essay as they can see not just the grammatical errors but also flaws in your arguments. This will not only help you strengthen your essay and its arguments, but also improve your writing skills in the long run. Now that you know the steps on how to write an essay, writing one should be easy. Remember that this is a skill that takes time to master. If you find yourself stuck while writing your essay, you can always ask for some help from professionals.
Essay writing service for students
We at CustomEssayMeister are aware that excellence in essay writing does not determine the kind of student you are. Nor your decision to seek academic help for a custom essay or a custom research paper. It needs to be repeated that not all students are gifted writers, for writing does not only require time and energy, it is an acquired skill, developed and honed through years. If you are not a talented writer, there is no point in squeezing your brain just to satisfy only a part of the academics; school does not revolve exclusively on writing. Leave the writing to us so you can focus on other more important aspects of your studies. Let us know how we can help you if you're yet to reach a decision.