Best Movies To Watch During The Holidays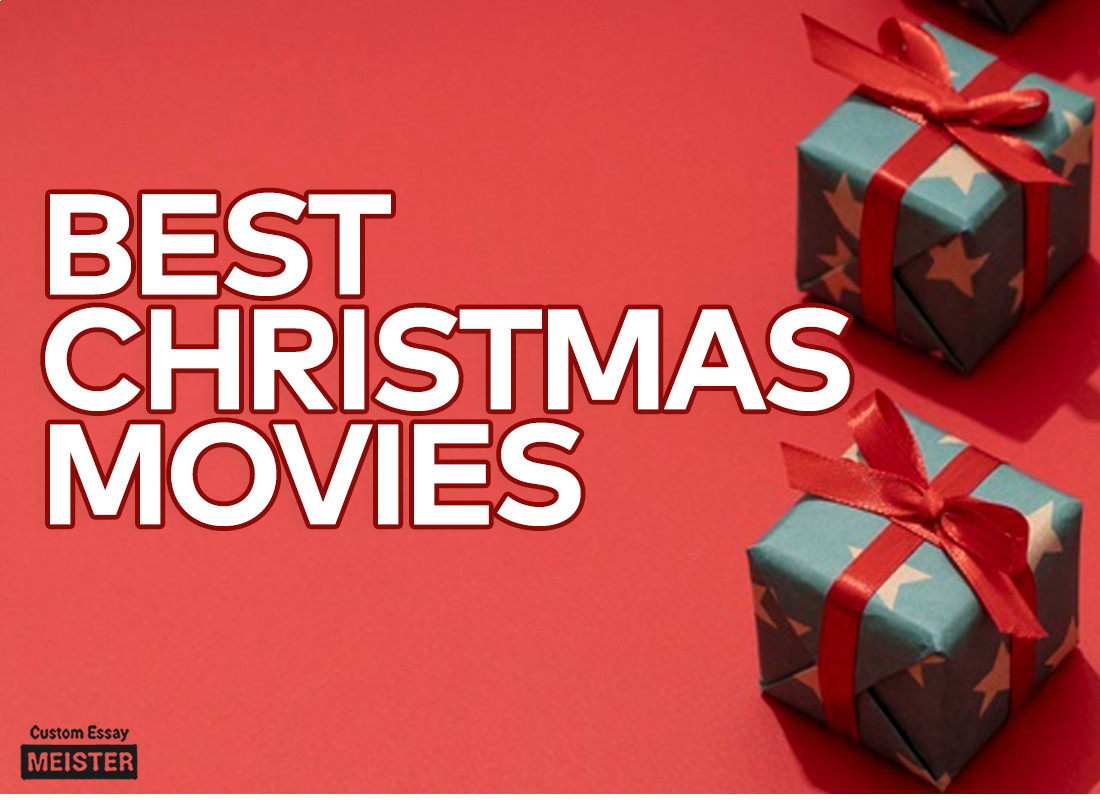 December has come, which means Christmas is just around the corner. It's a time where every family member has an opportunity to come home from university, work, or even overseas and gather under one roof. A chance to break free from the numerous assignments, term papers , or other academic works that need to be done. Regardless of whether you like celebrating the holidays or not, there is no denying that the festive season brings out a sense of celebration in you and the people around you.
For some families, there is a tradition of watching a Christmas movie every year. It may be for entertainment, but for some, it's just something they got used to doing. Once Christmas movie-watching is established as a tradition in the family, it will be hard to break away from it. It's not too late if you decide that this is an activity you want to do with your family or even on your own. If you can't decide on a movie or you have already watched enough Hallmark Christmas movies, here are some of the best Christmas movies of all time you can watch to keep up with tradition.
Home Alone
On top of every best Christmas Movies of All Time list is Home Alone; a Christmas movie every kid in the 90s enjoyed watching, and will surely be enjoyed by kids of today. The misadventures of Kevin begin after he is accidentally left by his family at home before Christmas as they ventured off to France. He is visited by a pair of burglars named Marv and Harry, also known as 'The Wet Bandits," as they discover Kevin's family home to be vacant except for him. In an attempt to protect their house, Kevin set booby traps to keep Marv and Harry away, which resulted in a comical display of fighting against bad people. This timeless tale of a kid taking on difficult circumstances and surviving through his wit and humor has become an iconic Christmas movie and will surely hit off the holiday season right, making it among the best Christmas movies of all time.
A Christmas Carol
A Christmas Carol is a book by Charles Dickens and made our list of best motivational books for students . Aside from being a good motivational story for students, A Christmas Carol, as it was adapted to the big screen, became one of the most memorable Christmas movies of all time. It's often referenced in modern films or even inspired some films recently released. It tells the story of an old man named Scrooge who is visited by the Ghost of Christmas Past, Present, and Yet to Come. He witnesses scenarios that made him question the current state of his life, and on the next day as he woke up, he made a quick decision to get back on track and value everything in his life. This Charles Dicken's classic displays timeless themes for those who are at a point in life where everything seems to be moving too fast and can no longer reflect on their attitude and decisions. Let this Christmas movie inspire you to be more forgiving and kind this Holiday season.
Extra: Is Die Hard a Christmas movie? No matter how much we want to say "yes!", John McClane himself already declared that Die Hard is not a Christmas movie. It is Bruce Willis movie!
Rise of the Guardians
Rise of the Guardians is a movie perfect for kids as well as adults who are young at heart. It has all the elements of an exciting animated Christmas movie with a great plot, characters with magical powers, and action-packed fight scenes. It is a story about holiday guardians, like the Tooth Fairy, Sandman, Easter Bunny, and Santa Claus seeking the help of Jack Frost to fight Pitch, otherwise known as the Boogeyman, to save the holidays, especially Christmas. The Christmas movie grants anyone the opportunity to get excited over an animated film and fond over elves.
Elf
No best Christmas movies of all time list exclude Elf. The story revolves around Buddy, an elf raised by Santa's elves. Upon finding out the truth about his ancestry, he leaves the North Pole to find his biological parents. Elf is a feel-good Christmas comedy movie about a man attempting to know more about who he is and what he truly is. It will surely be a hit and will leave the family in a good mood for a long time if added to the list of to-watch Christmas movies for the upcoming holidays.
The Polar Express
Originally a children's book, The Polar Express is a computer-animated film produced in 2004 about a boy who rides the Polar Express train and embarks on a journey to the North Pole to prove or disprove Santa Claus' existence. Along the way, he meets certain people that have helped shape his view about Santa and Christmas overall, which makes his journey memorable. The movie encourages bravery and taking risks at a time where challenging the norm is quite impossible without taking any criticisms. This is the best Christmas movie for those who love the adventure of discovering the unknown or simply to have fun.
It's A Wonderful Life
It's A Wonderful Life is often likened to the aforementioned film A Christmas Carol. Although it has similar elements, how it leaves a mark for viewers is entirely different. It's A Wonderful Life centers on the life of George Bailey as he contemplates ending it. When he is about to jump off a bridge, he ends up rescuing his guardian angel, Clarence, who gives him a peak of a life where he didn't exist and his good deeds weren't done causing the town to be better. The movie has a heavier effect on viewers as it involves a softer take on themes of mental health . This may be the best Christmas movie for those who are contemplating the value of their life, and it may provide comfort to those who are lacking a sense of self-worth.
Last Christmas
The only movie on this list released in 2019 has to be Last Christmas. It stars the iconic Game of Thrones actress Emilia Clarke partnered by Crazy Rich Asians actor Henry Golding. The Christmas movie tells the story of Kate who is working a dead-end job and has been living homeless after her roommate. She then meets Tom who gave her a new lease on life after they bond in the next few nights. Without revealing too much about the movie, it can be guaranteed it's the best Christmas movie for those who are simply looking for those Hallmark-like movies over the holidays.
Love Actually
Romance is a common theme displayed on Christmas movies, and Love Actually is among those movies which showcase different kinds of love you can give on the holidays. It stars an ensemble cast, including Keira Knightley, Hugh Grant, Rowan Atkinson, Alan Rickman, Emma Thompson, and many more. The movie involves characters and plots that all interconnect with each other as revealed in the end, but not entirely. All in all, if you're simply looking for a romantic comedy film and don't mind the cheesiness, then Love Actually is the perfect Christmas movie for you.
Custom writing services for students
In the holiday season, each one of us would rather focus on the events and family than finish college papers or other writing tasks. It's hard to keep up with the best Christmas movies of all time if you don't even have time to watch them. If you need a helping hand with all the coursework or term papers you need to write, then CustomEssayMeister can help. We have dependable writers who are more than capable of writing essays, term papers, research papers, and many more. If you allow us to write your paper, then you will have more time to spend with family and watch a Christmas movie with them. Let us know what you need and we'll work on it right away as you enjoy a peaceful holiday.