The Best Apps for English Language Learners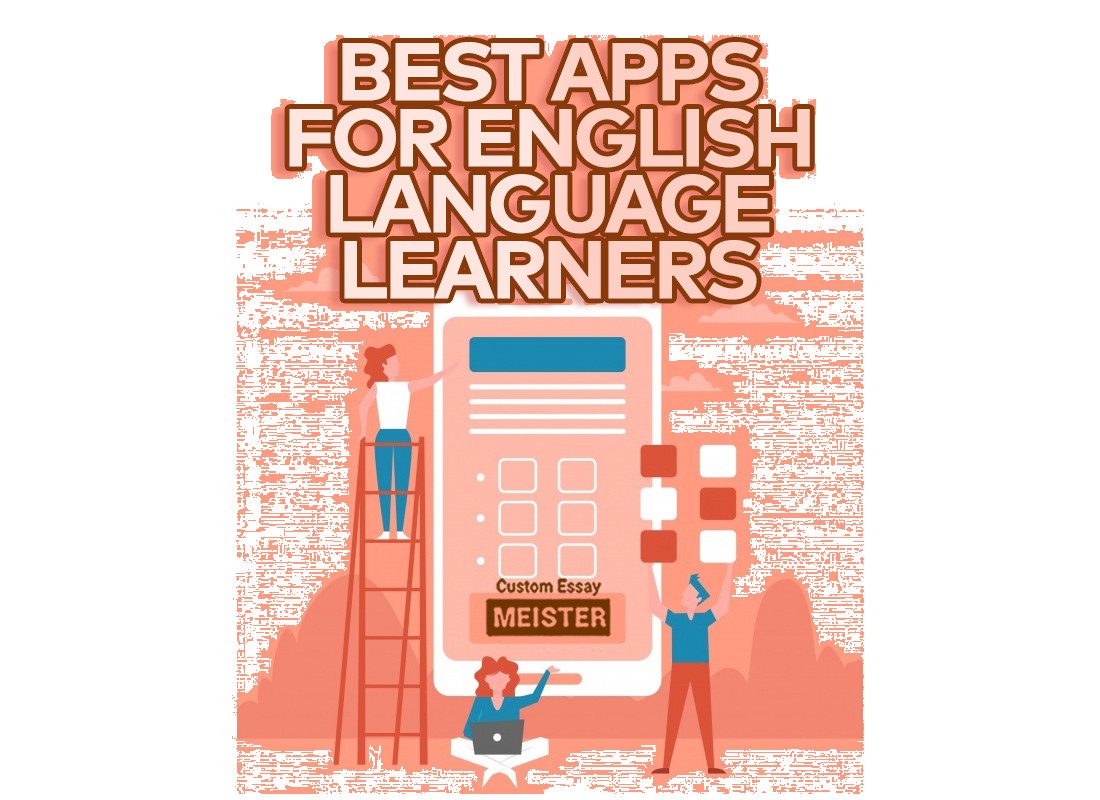 It can be difficult to learn a new language, but luckily, modern advancements in technology allow English language learners the opportunity to have cheaper and accessible ways to learn the English language. A smartphone is most people's best friend as it helps them get by every day. It's a convenient item to have for messaging, keeping yourself entertained, and it has various features that make life easier. A smartphone can also be a tool for learning as well with so many apps available for students to learn or simply help them be organized. The best apps for English language learners can be found on smartphones, and they can be used alongside actual classroom learning or in self-studying. If you're thinking about picking up a new language, you can use various apps to help you with this task.
However, with so many apps to choose from, it might be hard to determine which ones are legitimate and will actually help you with language learning. In this post, we will enumerate the best apps for English language learners and how to use them. It is hoped that by the end of this post you already have an app in mind that will help you with your journey to learning the English language.
Best Apps for English Language Learners
Duolingo
Duolingo is accessible through a smartphone and also a computer via its website. It is a platform specifically for English beginners. Duolingo employs multiple types of activities to peak the learner's interest and will adjust to their learning preferences. It is free for English learners but has premium features that will make the learning process a bit easier. Duolingo has daily learning challenges for learners and will track their progress each day. It presents a progress report after every lesson that's designed to motivate learners to progress to further challenges and lessons.
Duolingo's accessibility and interactive style of learning makes it among the best apps for English language learners. Aside from English, it also teaches 94 other languages, meaning it's not exclusively for English language learners.
Memrise
Memrise features audio and video clips from native English language speakers and employs and repetitive style of learning. It is also helpful for English beginners but as you further into your learning, it will become more and more challenging as you progress from learning the alphabet to constructing English sentences. Memrise introduces and helps learners speak in conversational English through grammar lessons and common English phrases used in real-life conversations. It aims to help English learners learn their basic English in order to avoid common grammar mistakes and misspellings.
Memrise's sessions are mostly just a few minutes every day so that the learner can have free time to practice at home. It also teaches a variety of other languages. Memrise's focus on conversational English makes one of the best apps for English language learners who are interested in learning English for a vacation or interacting online in English.
LingoDeer
LingoDeer has a specific focus on reading, writing, and listening skills for English learners, whether it's British English or American English . It's mostly catered for self-taught learners, and it has a way of structured and contextualized interaction with its users. LingoDeer has an organized app that presents lessons and topics that can help learners improve their English language learning and acquisition as they develop familiarity with the language. It doesn't demand too much of a learner's time and it only requires learners through daily activities which don't last more than 20 minutes.
The entertaining and exciting activities LingoDeer allow their learners to participate in is encouraging for those self-taught or classroom learners. LingoDeer also covers European and Asian languages. Its engaging features and interesting activities make it among the best apps for English language learners.
ELSA Speak
While the aforementioned apps focus on English grammar and vocabulary, ELSA is concerned with the learner's accent when speaking in English. It attempts to help non-native English speakers pronounce words in English clearly and without an apparent accent in their native language using an advanced speech recognition technology. ELSA allows learners to practice English speaking through common idioms and phrases used in conversational English.
It doesn't take more than 10 minutes every day to learn proper English pronunciations and accents through ELSA. ELSA is assisted by English pronunciation coaches which provided their insights when the app was in development. ELSA is one of the best apps for English learners who have already mastered most of the English language in terms of grammar, spelling, and vocabulary but continue to struggle with speech and accents.
Beelinguapp
Beelinguapp is an English language learner app that is primarily on English reading and reading comprehension. It's particularly helpful for learners who are taking English courses or online English classes for more in-depth learning techniques. It allows readers to read texts in two languages, one in English and the other in their native language. The text being read can vary from stories, a science paper, or even lengthy novels. Beelinguapp helps learners develop a sense of understanding when it comes to reading English texts and not just knowing how to pronounce or read them.
Beelinguapp is mostly a companion app for English language learners. It is among the best apps for English language learners who are ready to take the next step and want to further develop their English skills. If you believe you are past English spelling and grammar lessons, then it's helpful to practice reading comprehension to better appreciate the language.
Learn Languages: Rosetta Stone
This app teaches English to learners how they would learn the language if they were a child just starting to pick up a language. Its exercises and activities are designed to help students learn basic words. Learn Languages: Rosetta Stone is particularly aimed at learners who would like to learn English from the beginning. Among its features is live tutoring from a native English speaker on your own time. This technique will help learners speak comfortably in English in front of native speakers when the time comes.
The app is completely immersive and will let learners acquire English down to the last detail. Its speech recognition feature also allows the app to develop a specific English speech lesson depending on the accent the learner has. Learn Languages: Rosetta Stone is the best app for English language learners who are starting from the bottom and are determined to learn English in every aspect of the language.
Babbel
Lessons in Babbel are aimed at beginners and intermediate learners. It's most helpful when you avail the paid features, however, it still has free trial lessons for those who are on a tight budget. One activity within the app is matching English words to the appropriate image it displays, helping users acquire the English language through visual learning.
Babbel uses more conversational English that can help learners go through real-life dialogues. It is a bit more expensive than other English language learning apps, but it will provide lessons that will help learners advance their English speaking and writing skills fast and easy. If you're willing to spend money to facilitate your English learning, then Babbel will hit the right spot as one of the best apps for English language learners.
FluentU
FluentU immerses learners in real-life English videos and audios of interviews, music videos, and even funny commercials with captions. It aims to let learners have a good time while learning the English language. It is mostly paid service, but it also has a free version and free trials. The captions shown on the videos can be clicked on each word and from there, a definition, an example sentence, and an image will be shown to help learners understand what the word means.
FluentU specifically targets those who prefer audio-visual learning. Each learner has a personalized experience when using FluentU and it keeps track of the learner's vocabulary and training. FluentU is among the best apps for English language learners who will appreciate a bit of entertainment in between their lessons.
Lingbe
Lingbe is another app that lets you practice your English speaking skills by communicating with other English language learners through the app. It connects learners together to practice English or even learn about another language. Basically, it links one native English speaker and one native speaker of another language and they will both teach each other about their own language, similar to a multicultural classroom setup. It's a give-and-take scenario that helps learners gain friends and learn about other cultures.
Lingbe has a simple interface and rules. It takes interactive learning to a new level by letting you engage with different native language speakers as you learn. If you believe you learn best by interacting with native English speakers, then Lingbe is the best app for you as an English language learner.
Hello English
Hello English is mostly free but has monthly subscriptions for better use of the app. It presents many ways to teacher users the English language through homework , lessons, practicing, and a dictionary. The app has 475 lessons to choose from and a teacher to assist you if you ever find yourself struggling a bit. It has offline support so it's accessible even if there's no internet connection.
The app has a user-friendly interface and design with cool drawings that will engage learners to keep using it. It's among the apps that target beginners and intermediate learners, however, it surely gets challenging as you learn further. Hello English is one of the best apps for English language learners if they're not looking to rush ahead with their lessons and just want to enjoy every lesson.
Writing assistance for college students and professionals
The English language is challenging to learn but because it's known to be used almost anywhere in the world, it's not hard to find someone or something to teach you the basics of the English language. All the best apps for English language learners are here for you to utilize. If you are an international or foreign exchange student trying to learn English, give it some time and you'll eventually pick up the language naturally on your own. However, if you're in dire need of assistance for a paper in class then maybe it's not enough to learn through apps. What you need is writing assistance, and it's what we can offer here at CustomEssayMeister. We have the proper writers for you and they will write your paper based on your preferred English writing level and the topic that you choose. Every detail you provide will be used to craft the paper you need to get a respectable grade in the class. Order from us and we'll surely give you a satisfying paper within your own time.